Your need-to-know guide to the iPhone 8 and iPhone X
Your need-to-know guide to the iPhone 8 and iPhone X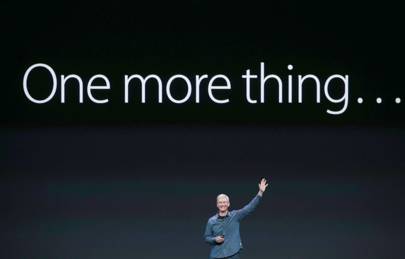 Is it iPhone 8, or iPhone X? What's happened to the home button? All you need to know about the iPhone 8 release date, specs, price and how to watch the live stream
Apple is launching a new phone. The internet is ablaze with excitement. Dodge the speculative dross and feast on WIRED's definitive rundown of all things iPhone 8 and iPhone X.
What's Apple launching at its September 12 event?
This being Apple, no one knows for sure. But—given that it typically announces a new iPhone every year around September coupled with a swathe of leaks—all signs point to the launch of the iPhone 8 and iPhone X on September 12.
Wait, there are two iPhones?
2017 marks 10 years since the launch of the original iPhone and to celebrate Apple is releasing two devices: an updated version of the iPhone 7 with a faster processor and an all-new iPhone with wireless charging called iPhone 8, and a depth-sensing 3D camera and a near bezel-free display called iPhone X. Both the iPhone X and iPhone 8 names were confirmed via a leaked "Gold Master" of iOS 11, the operating system said to power the new phones
A bezel-free what now?
A bezel-free display is the latest gimmick smartphone makers are using to pry you away from your perfectly pleasant two-year-old smartphone. By eliminating the borders around the display and in some cases even curving the corners by chipping away a few pixels, phones like the Galaxy S8 and Essential Phone make it feel like you're holding a sci-fi slab from the future, instead of a mildly better smartphone than the one that came out last year.
So, I shouldn't bother then?
Okay, maybe I was being a little harsh. By shrinking the bezel, smartphone makers are able to cram bigger displays into smaller bodies, making devices more pocketable. It's expected that Apple will release three just one version of the iPhone X with a 5.8-inch OLED displays (a first for the company), while the iPhone 8 and 8 Plus will sport 4.7-inch and 5.5-inch displays. Despite featuring a larger display, it's expected that the iPhone X will be physically smaller than the iPhone 8 Plus.
But what happens to home button?
Ah yes, that old thing. Thanks to some leaked graphics lifted from Apple's HomePod speaker firmware, an illustration shows the home button has been given the shove, with just a slim indent at the top of the display reserved for a camera and sensors. The same firmware also revealed the existence of Face ID, which uses an infrared scanner to unlock the phone via facial recognition. Samsung tried something similar with Galaxy S8, with mediocre results. Here's hoping some Apple magic can make the tech work.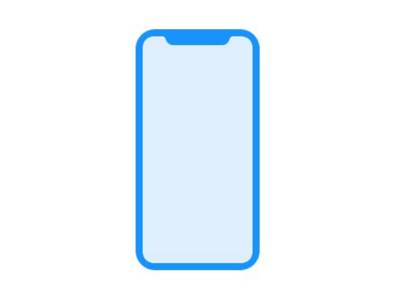 Okay, colour me intrigued. What are the specs?
READ NEXT
10 major iPhone failures – and how Apple learned from them

10 major iPhone failures – and how Apple learned from them
By LUKE DORMEHL
The iPhone 8 is said feature a new six-core A11 system-on-a-chip (SoC), built on a 10nm FinFET manufacturing process instead of the 16nm process of the A10 Fusion in the iPhone 7. By shrinking the process, Apple can pack more transistors into a smaller space, boosting performance and battery life. Wireless charging is also on the cards thanks to the return of the ever-fragile glass back, as used on the iPhone 4 and iPhone 4S. In true Apple fashion, however, the inductive charging accessory will be sold separately, at least if renowned Apple blogger John Gruber is to be believed.
Who cares about wireless charging? Can we just get rid of the darned Lightning connector already?
Sadly not. Rumours point to the Lightning connector remaining for at least this round of iPhones. However, Apple might swap the USB-A portion of the charging cable for USB-C, meaning Macbookowners have at least one less dongle to lug around with them.
What about a headphone jack?
Ha. No. Sadly for us cable-loving headphone users, that ship has sailed.
Didn't you say something about a "depth-sensing 3D camera" earlier?
Some think Apple is ready to debut a "revolutionary" camera that can determine depth and location of objects in a 3D space. This, according to a Bloomberg report published in March, would allow for some neat augmented reality functions like overlaying Apple Maps information onto the camera view, or isolating objects in a picture for easier editing. There's also Animoji, which is described as "custom animated messages that use your voice and reflect your facial expressions." The resolution and core picture-taking abilities of the iPhone 8 camera aren't expected to change much from the iPhone 7, but given it's still one of the best smartphone cameras around, it's not a big deal.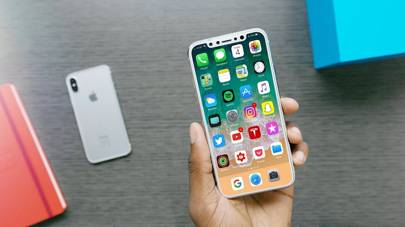 So, a new design, an OLED display and a 3D camera? This thing is going to be expensive, right?
Oh yes. Even by Apple standards the rumoured pricing for the iPhone 8 is high. Some rumours suggest a starting price of $1000 for a 64GB model, which matches the price of the Samsung Galaxy Note 8. A report by KGI Securities analyst Ming-Chi Kuo suggests the high price is due to the cost of procuring the required OLED screens from Samsung, which will also be limited in supply. If you want an iPhone 8 at launch, get your order in early or be prepared to face a day flicking through overpriced eBay auctions while questioning your life choices.
When does this beacon of unbridled consumerism launch in the UK?
The iPhone 8 will be revealed on September 12, with a UK launch sometime after. Apple typically ships new products within a month after announcement, although those pesky OLED screens may mean a longer wait then usual.
I love you WIRED, but what if I can't wait for your no-nonsense reporting and hard-hitting analysis and want to watch the Apple announcement livestream instead?
Fret not. Apple is livestreaming the event over at Apple.com. You need a Mac running Safari or a PC running Microsoft Edge in order to tune in.
The stream starts at 6PM UK, 1PM EDT and 10AM PDT.
And what if I don't like the iPhone and everything it stands for?
Wait, why are you here again? Not to worry, other tech rumoured for the event includes a 4K update to the Apple TV and a new version of WatchOS for the Apple Watch. If Apple tech isn't your bag, check our Galaxy Note 8 review, or our preview of the upcoming LG V30.
Source by:-wired
Share: